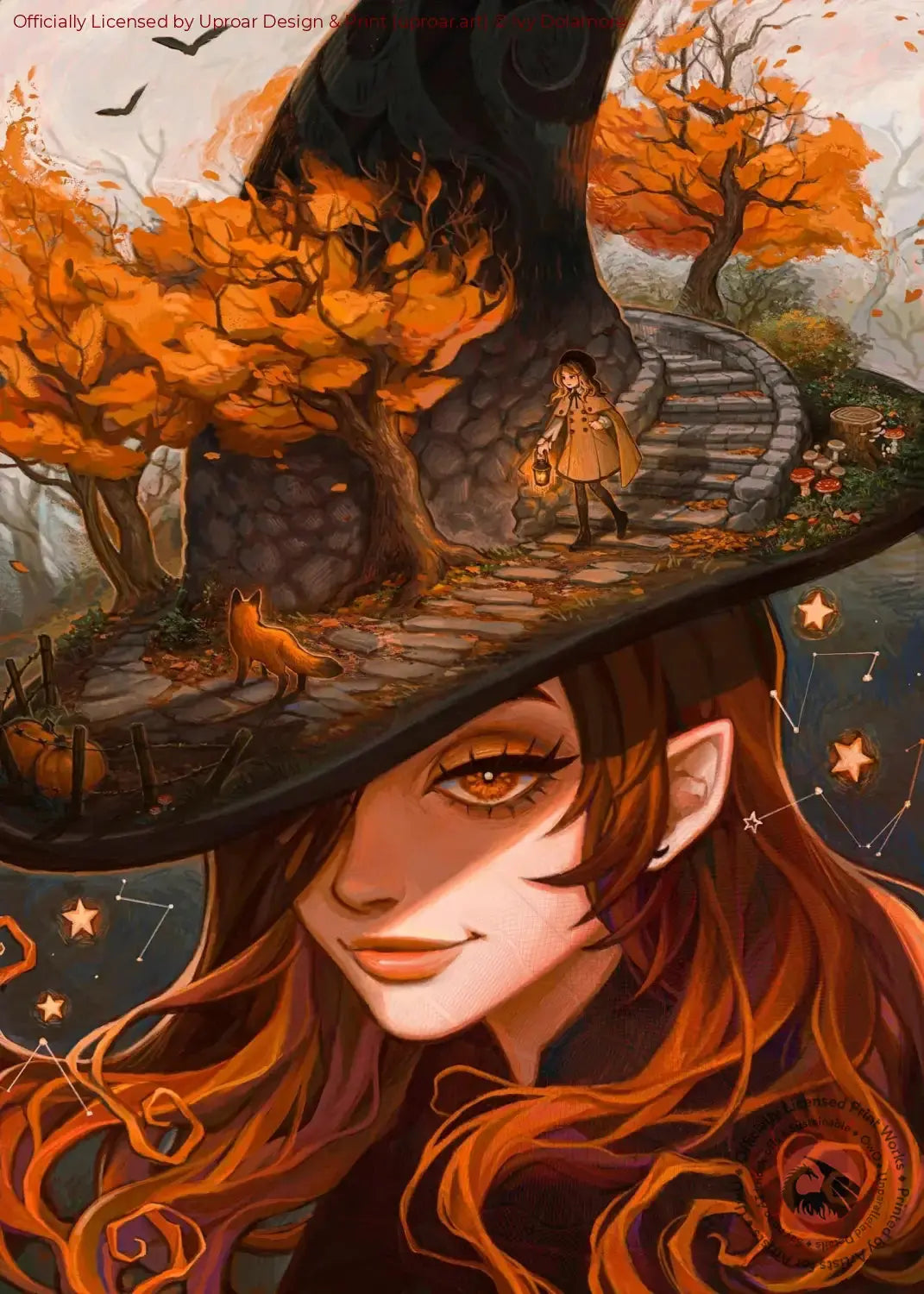 The Spiral
---
---
Local Pickup (Requires backup shipping, refundable upon pickup)
---
Reduced, Reused & Recycled Packaging
Printed in 2~10 Business Day, Large print works will take longer.
Bulk / Wholesale Pricing Available (requires permit)
---
The Spiral
Customize and print best fantasy art in your own way. Our studio work with artists around the world and present you the best quality prints with state-of-the-art printing technology
Image © Ivy Dolamore - Officially Licensed from Tate & Co Licensing
//Custom Print Option//
Paper | Hemp

: Matte paper with fine texture, has excellent color reproduction and image quality. Award-winning, sustainable sourced, made with a blend of cotton and hemp.

Paper | Agave

: Matte paper with medium texture, has excellent image output and tasteful texture. Sustainable sourced, made with a blend of cotton and agave.

Paper | Metallic

: Pearlescent, shining paper capable of creating impactful and luxury image. Smooth, yet sophisticated texture on the surface.

Paper | Baryta

: Bright-white and fine smooth paper, outstanding image contrast, color fidelity and details.
//What's Included//
1x Artwork (exhibition paper
//Studio Contact//
For special size, framing and custom print of your art & photo: contact our studio official website "uproar.art" or Instagram/Facebook direct message (DM) to "uproar.art"
Review our Refund Policy
Shipping cost can vary significantly depending on size, material of the print, and packaging method.
To reduce the waste, we may pack your art with recycled or post-consumer packaging material.

Refer to our Shipping Policy & FAQ.
---