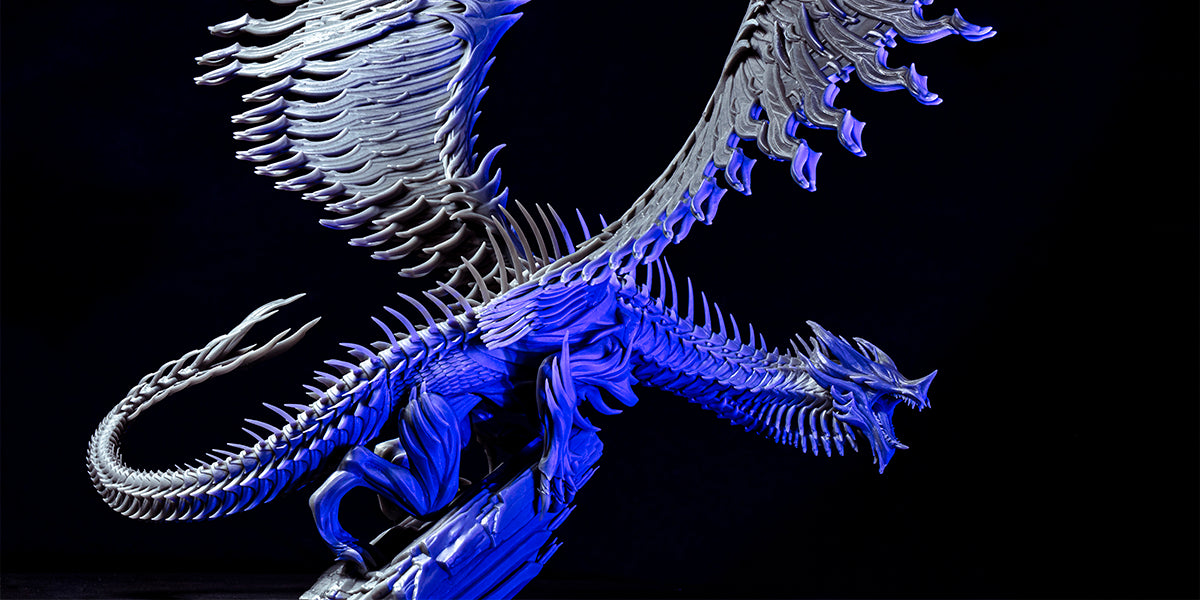 🐉 Standard Laser LFS SLA
Black | Grey | White | Clear
For professional models, filming prop, creative works
Engineering
🔩 Prototype
Flexible | Tough | Durable | Rigid | High-Temp | ESD
*Additional Resin Tank Charges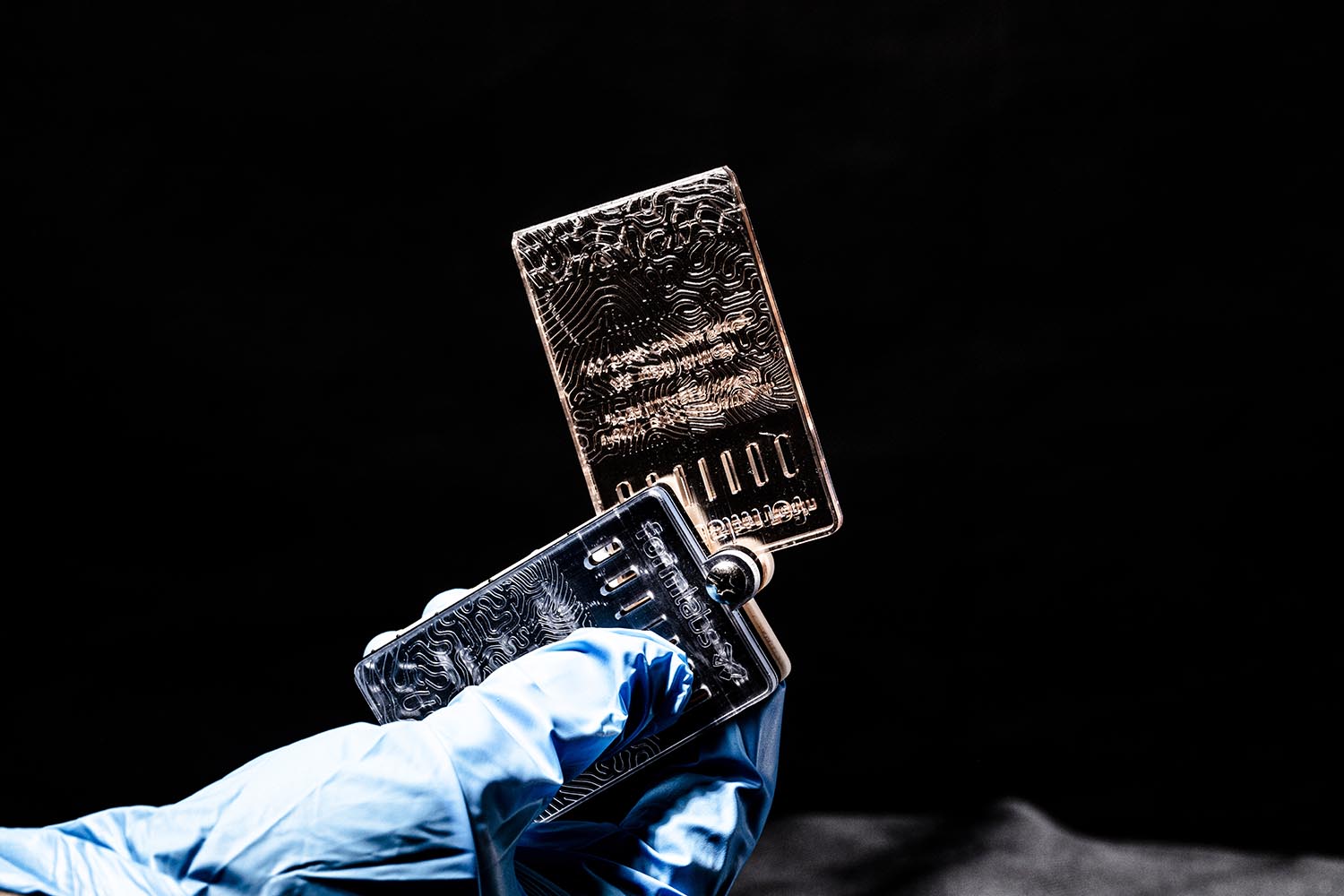 Sterilizable
🧬 Labwares
Black | White | Clear | Bisque
*please contact us for dental project
Art Craft & Medical
💍 Castable Wax
40% Wax | 20% Wax
*Additional resin tank charges may apply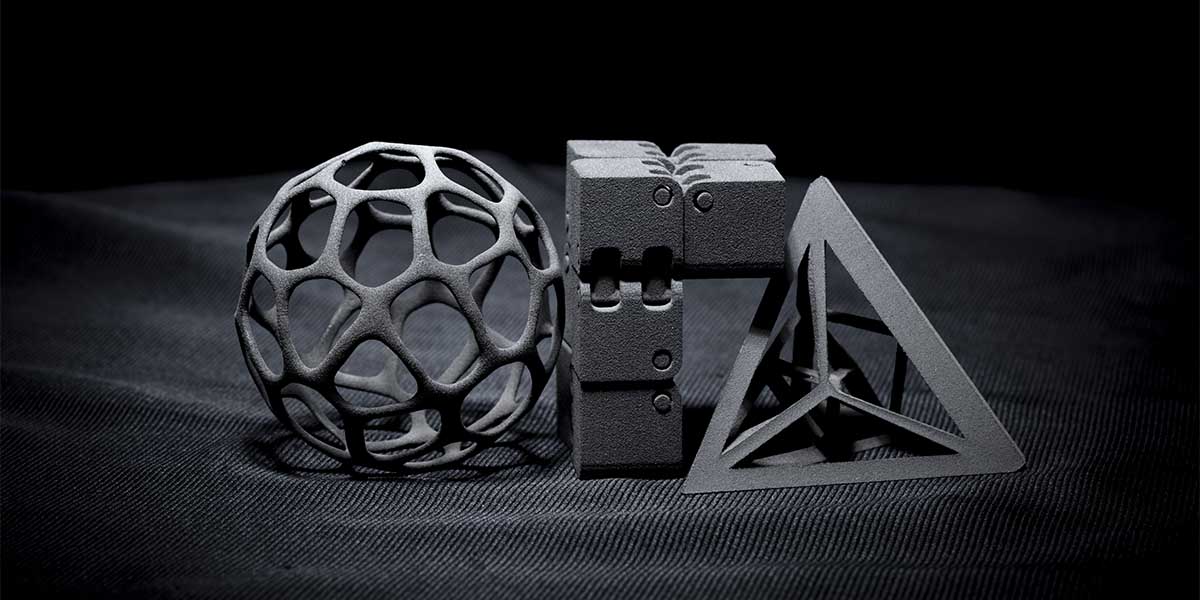 Nylon 12 Powder
🌟 Selective Laser Sintering
Tough & high-performance end-user parts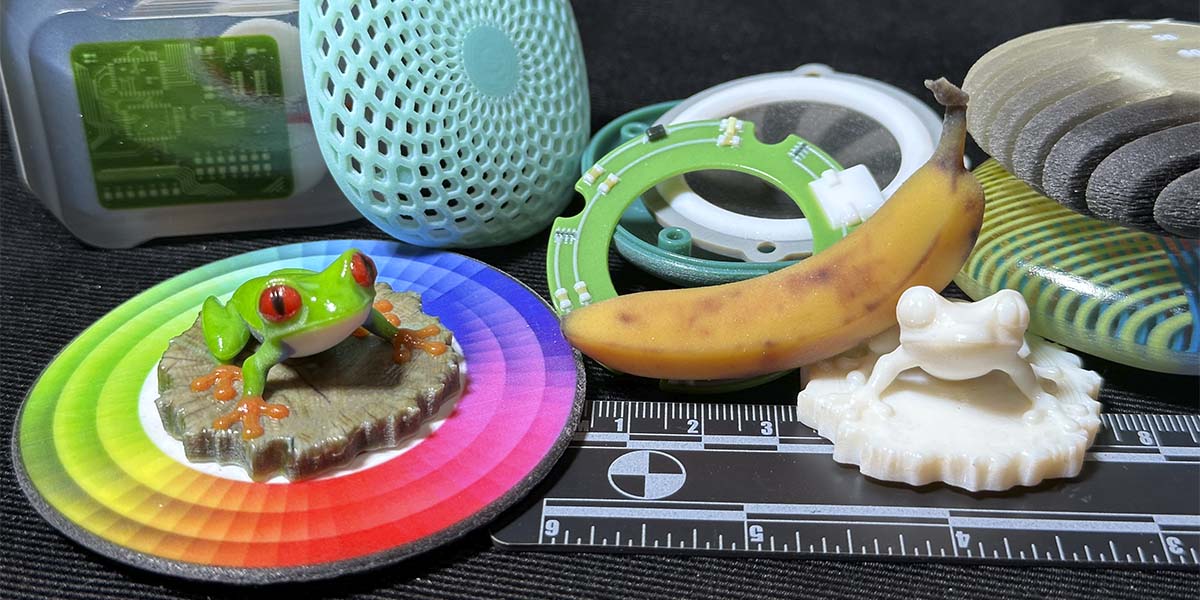 🌈 Full-color 3D Printing
For color reference models, investor pitch, replica for research and education.
PANTONE matching and multi-material capable.
Important Starting Guides
Custom Project:
Price based on material cost, and included with labor, run time, cleaning and proper waste disposal. (*intricate models with loops, overhangs, floating parts, and delicate features below will increase the price due to fail risk.)

Laser LFS SLA
Standard: $0.45~0.75 / mL
Castable WAX: $0.75~0.9 / mL
*Engineering: $0.60~1.2 / mL
(*May require resin tank)

Selective Laser Sintering, SLS
Nylon Powder $215~250 / kg

Full-Color Project
$2.50~3.75 / g ($70~105 / oz)
From Licensed Creator:
Any models not on our list will priced as our product rather than custom project.

Currently active creators: DM Stash Lord of the Print, Lost Kingdom Miniatures, Mini Monster Mayhem
Most of the model leaning at the angle between 15 to 45 degree.

LFS SLA:
Small Batch: 14.5 × 14.5 × 18.5 cm (5.7 × 5.7 × 7.3 in)
Large Batch: 33.5 × 20 × 30 cm (13.2 × 7.9 × 11.8 in)
SLS:
165 × 165 × 300 mm (6.5 x 6.5 x11.8 in)

Full-Color or large project:
Variable, and need coordination and lead time.
Check and fix model's integrity:
Drain holes for hollow models
Zero-thickness walls
Non-manifolds
Inverted face normal

Please Consider:
Safe-to-print minimal wall thickness: 0.35~1mm
Potential orientation causes "cupping", cavity that traps resin

Other concerns:
Missing data, color and materials etc.
Unsupported format
Conversion errors
Seam line for big models
** Resins Contains Aggressive Chemicals: Tough 2K, Flexible 50A, Rigid 4K/10K, Grey Pro, ESD
Resin tank's maximum lifetime is 10 weeks (75 days) or 250 hours of printing, which ever occurs first.
** Resins Contains Moderate-Aggressive Chemicals: Draft, 80A, Model, Dental LT Clear, BioMed Clear.
Resin tank's maximum lifetime is 35 weeks (250 days) or 600 hours of printing, which ever occurs first.
Yes, we accept NDA projects, print files only kept for 14 days or until the print works are completed. We can receive your data through our encrypted upload or your share links. We recommended data protected by passwords.

For non-NDA projects. We are glad to give a shout-out on Instagram, Facebook or Twitter. You will have our professionally shot photos. Please let us know if your product want to be shared.
We are NOT using consumer-grade 3D printers for business use. (Ex. Elegoo, AnyCubic, Phrozen, Creality etc.) You may find most of them on Etsy with unknown materiel safety and handling.

We NEVER mix resin, or source any consumables from unauthorized sellers. TDS / MSDS datasheet available upon request. Cleaning SLA parts will use 99% denatured alcohol at least four times. Other models will have ultrasonic bath.
Request for Quote
In "message" section, please provides share link with proper named objects (Dropbox, Google Drive, iCloud, One Drive)
Leave a note for quantity, size, scale, and type of material
Project due date? (Urgent, or no-rush)
Regular shipping, express, or local pickup?
Finest detail or fastest printing?
[IMPORTANT] 3D Printing have lead time, pace your workflow carefully
[IMPORTANT] We start printing when payment is cleared!