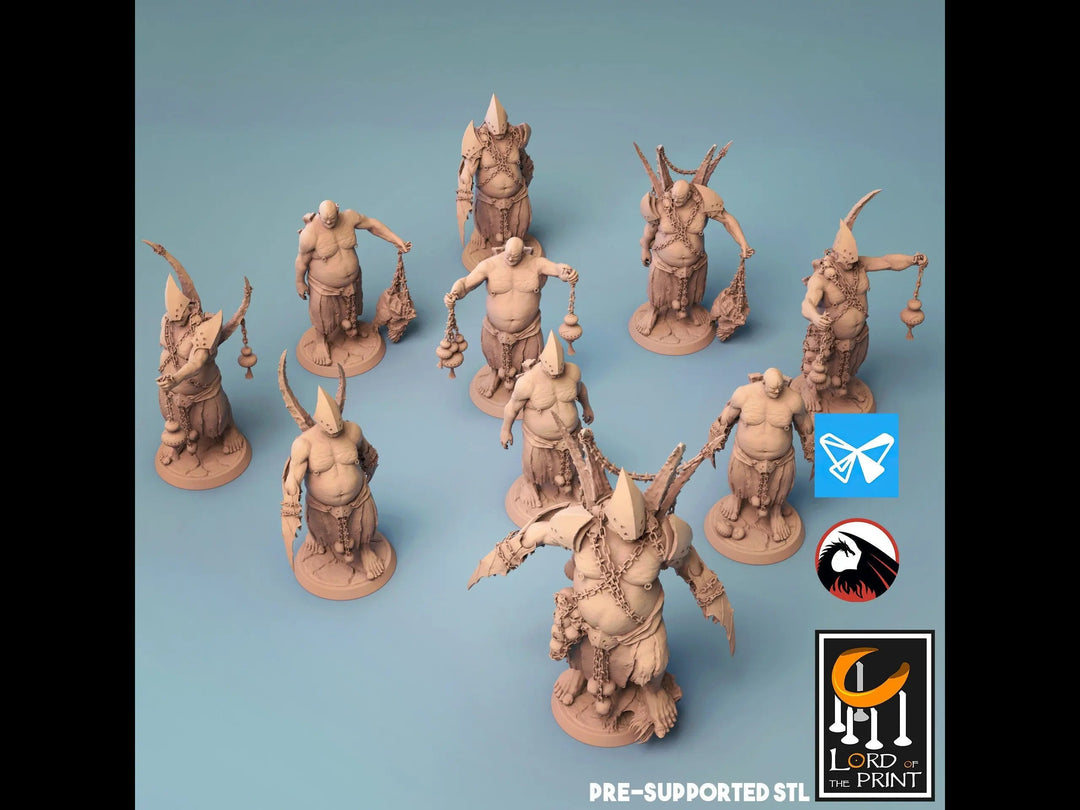 Sons of Pestilence Army
---
---
🏆 Best for model painting competition and professional paint works.
🔆 UV Laser LFS SLA: 25 µm XY precision. Adaptive Z Layer between 25~50 µm. Industrial-grade 3D printing made in USA 🇺🇲.
❌ Uproar DO NOT offer "resale products" from any print-on-demand store or third party service.
---
❤️‍🔥 Custom size and make: Request for Quote
🌐 Global & Domestic Shipping / Shipping refundable if picked up locally. (Backup shipping still required for checkout)
📦 Printed in 2~10 Business day, 12 hours before cancellation. Large, intricate or combined orders will take longer.
---
Sons of Pestilence Army
Model Size (Approx.)
Army Models
1.00x - 1" Base: 1x1x3in (Original)
1.50x - 1.5" Base: 2x2x4in
2.00x - 2" Base: 2x2x5in
Leader Models
1.00x - 1" Base: 2x2x3in (Original)
1.50x - 1.5" Base: 2x3x5in
2.00x - 2" Base: 3x4x7in
Size not listed? Need a custom size? Have an amazing model to send to us?
Contact US! or customize your own model here.
Please allow lead times as each model is print to order and may vary. We promise the wait will be worth it. Assembly Required. Certain models may contain delicate, sharp, & small parts as its a potential choking hazard. Keep away from children. We recommend to polish, sand, & prime before painting as models are delivered unprimed.
Sons of Pestilence is designed by Lord of the Print in 2021 December Release The Four Horseman of the Apocalypse.
Uproar Design & Print a.k.a. Uproar.Art is a Lord of the Print 3D model seller & maker. 3D model © Lord of the Print - Officially License (Commercial).
Review our Refund Policy
Shipping cost can vary significantly depending on size, material of the print, and packaging method.
To reduce the waste, we may pack your art with recycled or post-consumer packaging material.

Refer to our Shipping Policy & FAQ.
---