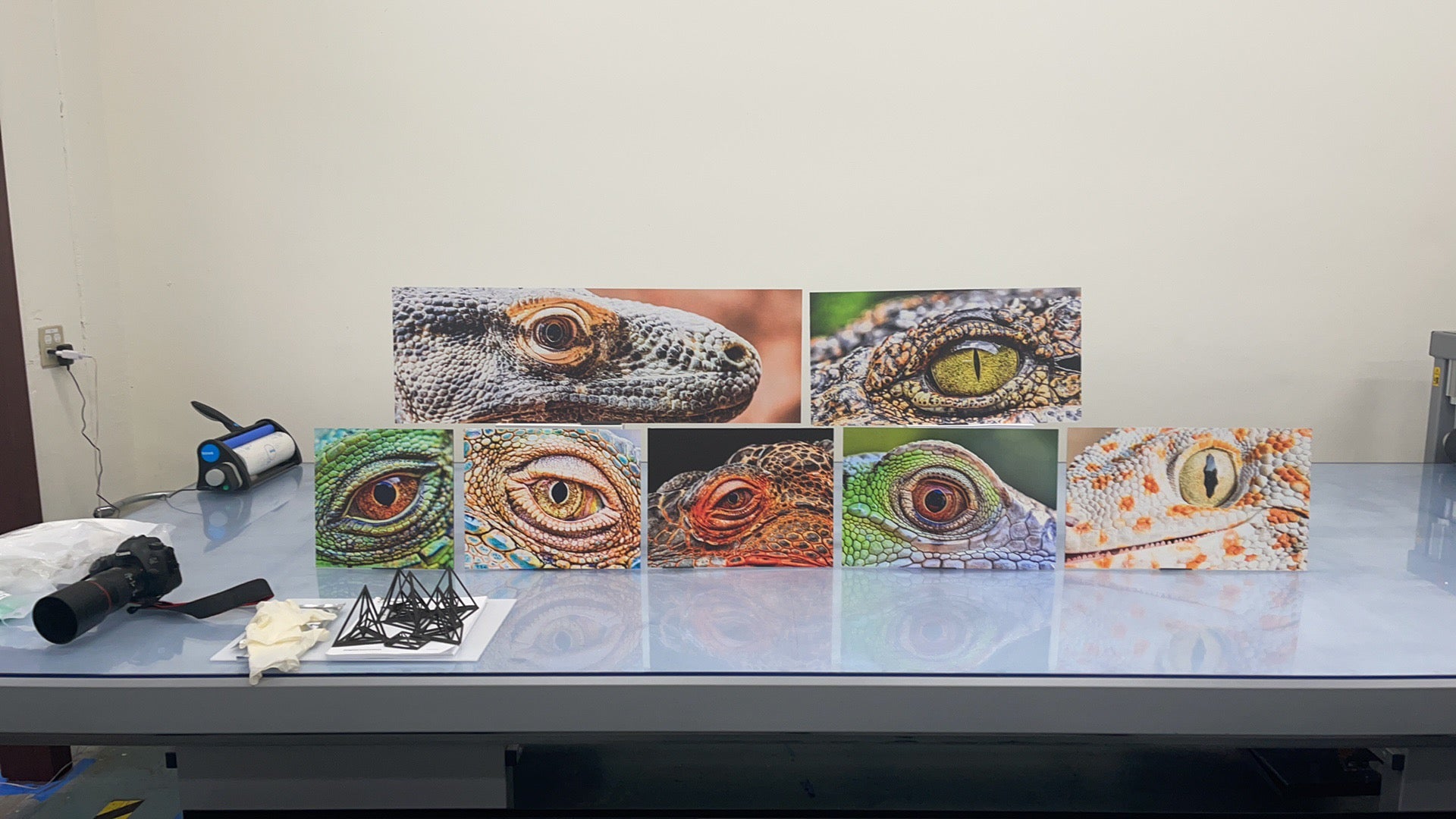 An Indie Studio with
Mighty Prints
Artist & Fandom Friendly *OwO*
We Speak for Artists
Founded by a group of artists who believe printing allows fandoms & artists to have their voices and power.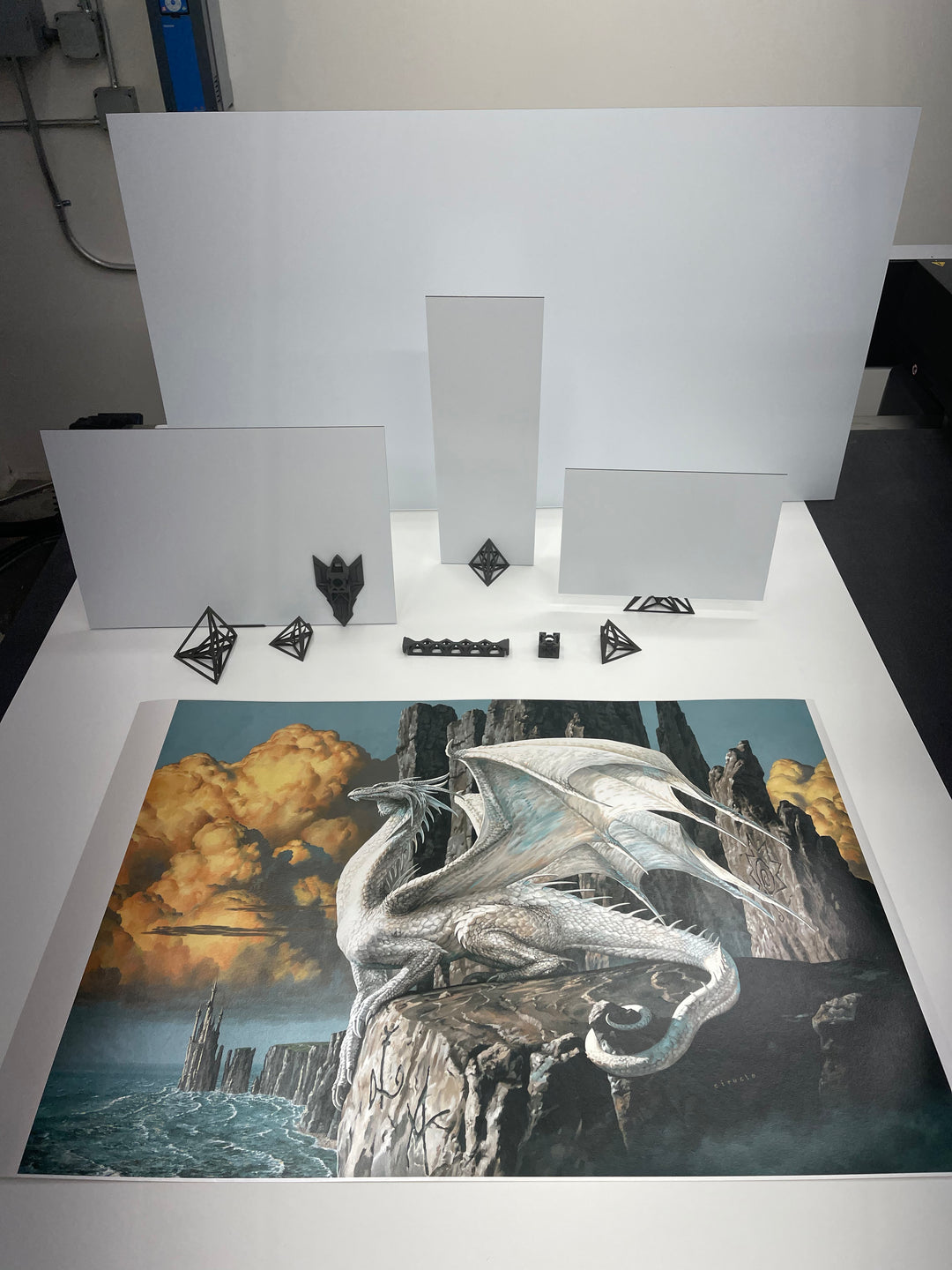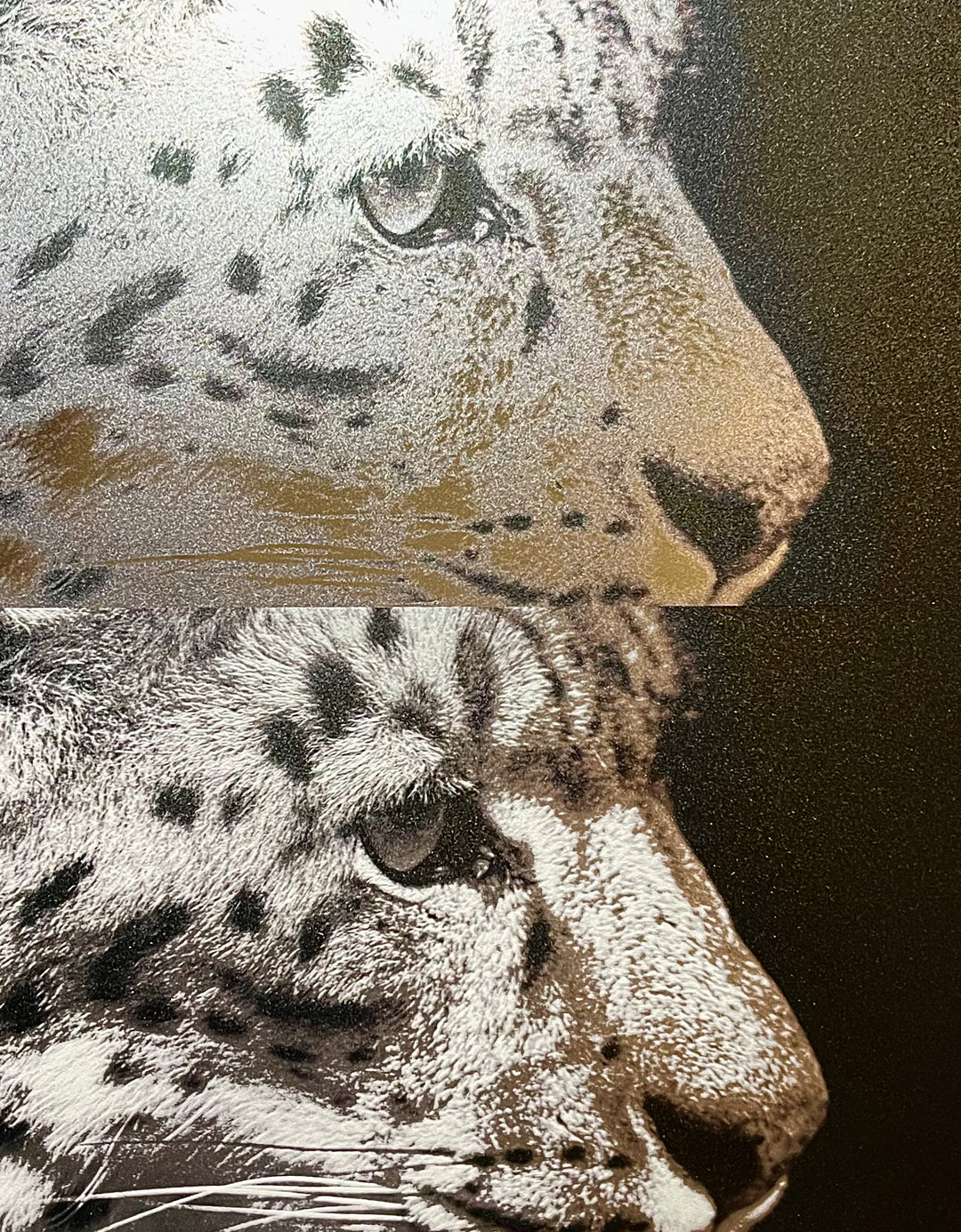 Choosing The Right Materials
For Perfection
Working with the right print company can be beneficial to your artwork. Our studio will make your prints right. 
And each product has their strengths. Glicee, print-on-metal, holographic posters, stickers…They're all unique. We can demonstrate the differences.
Let's Ace the Artshow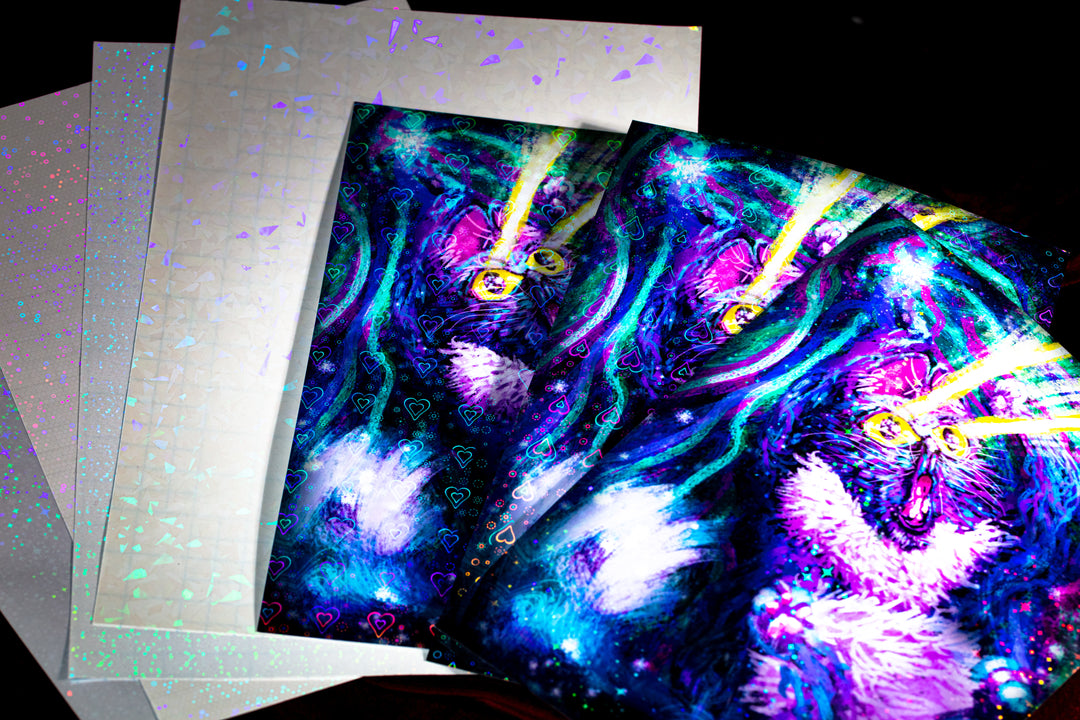 Competition
We offer exclusive, wholesale pricing for artists and fandoms. With 30%-off on our giclee printing being an advantageous price as well as using the best quality in this industry.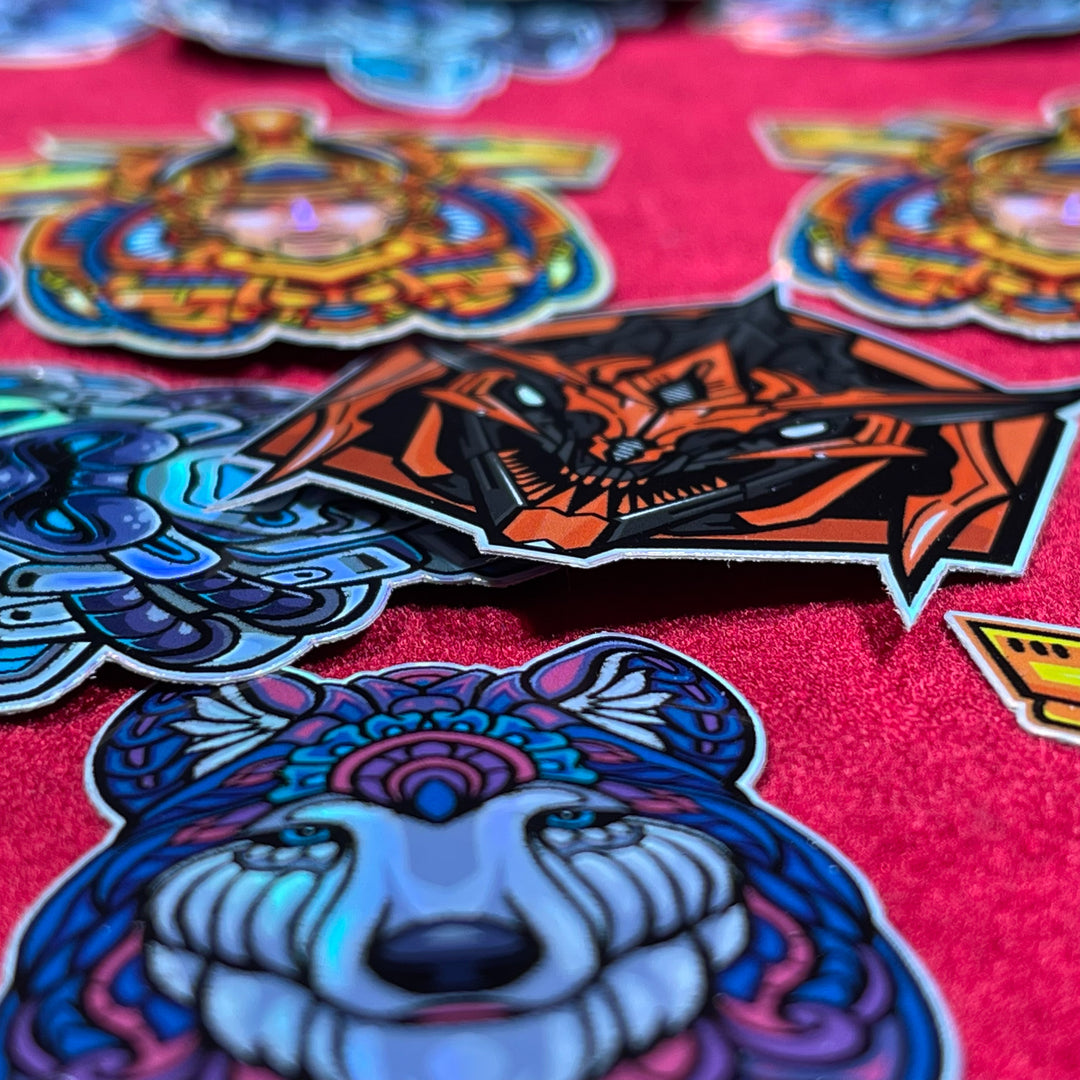 Uniqueness
A wide range of expertly-selected printing media can bring a unique selling point to artists: such as print-on-metal, sustainable sourced paper, and holographic special foils.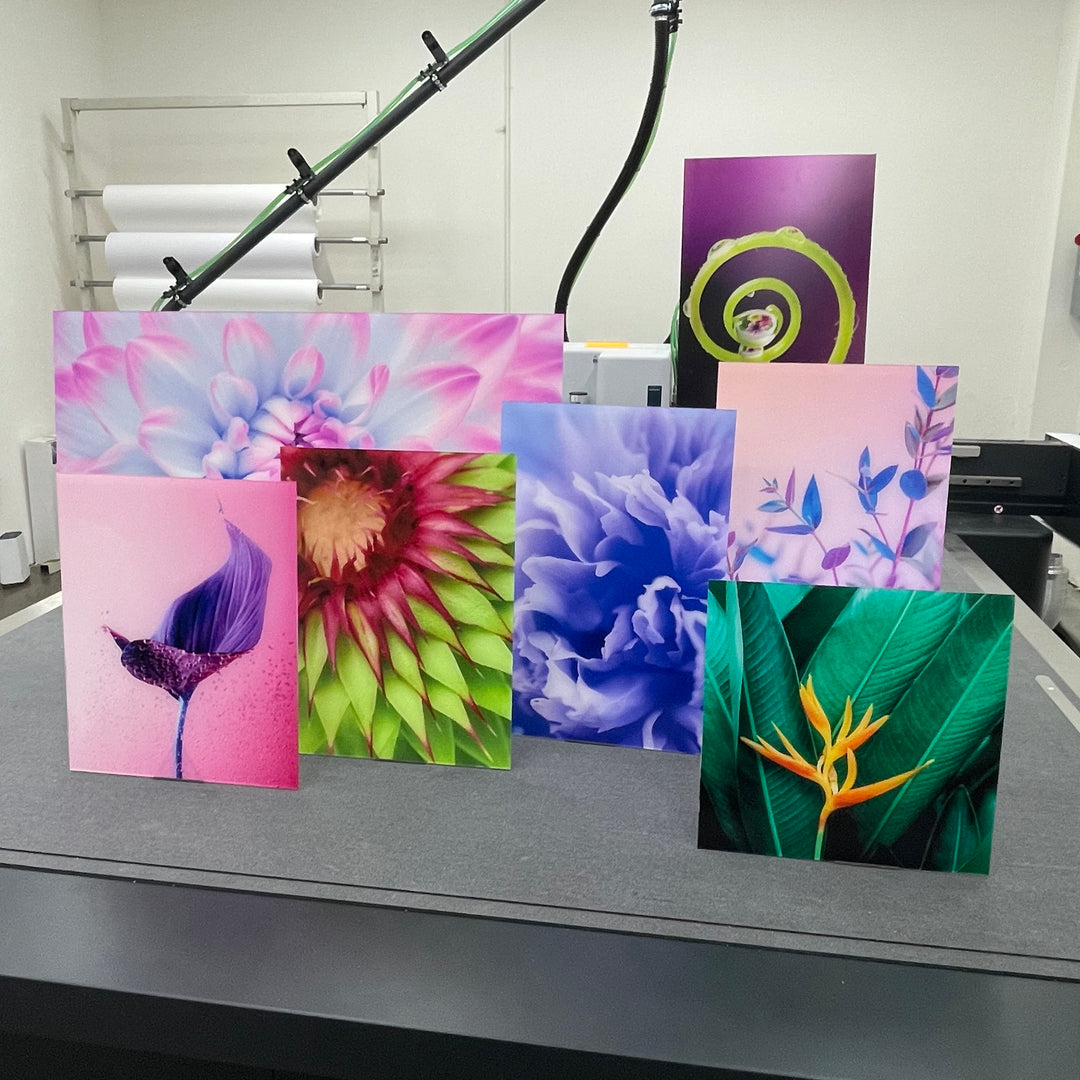 Communication
Printing can have many specifications and setup details. We're here to help artists create successful prints for every art show.
Sell at Uproar Art
Your New Sales Channel
(Optional Services) Licensing your art with Uproar.art enables customer purchases with exhibition quality art prints on-demand.
We take care of customer services & the customers experience while you focus on creating art.
Saving you inventory space and budget, because we recognize how hard it is for artists to survive.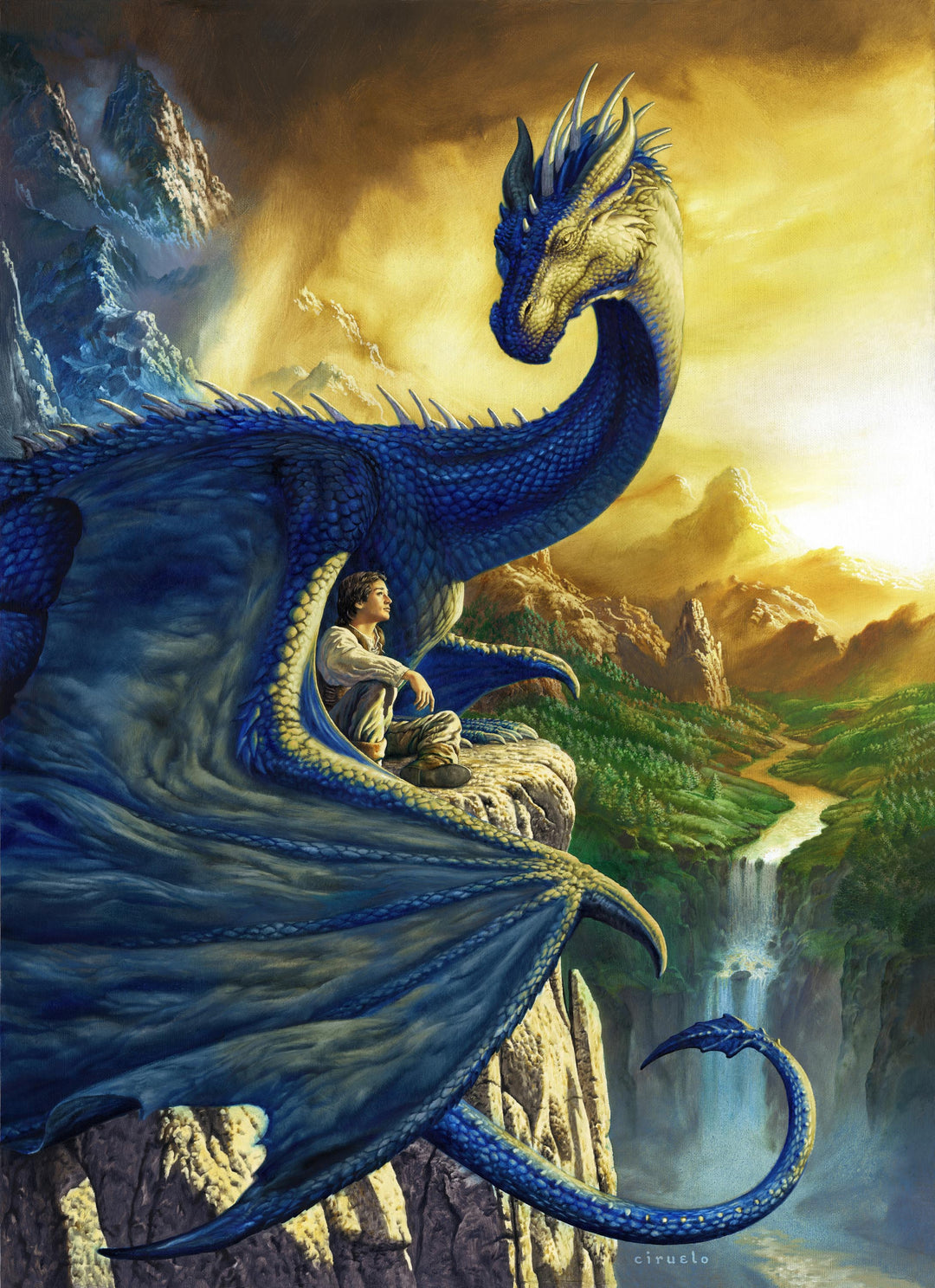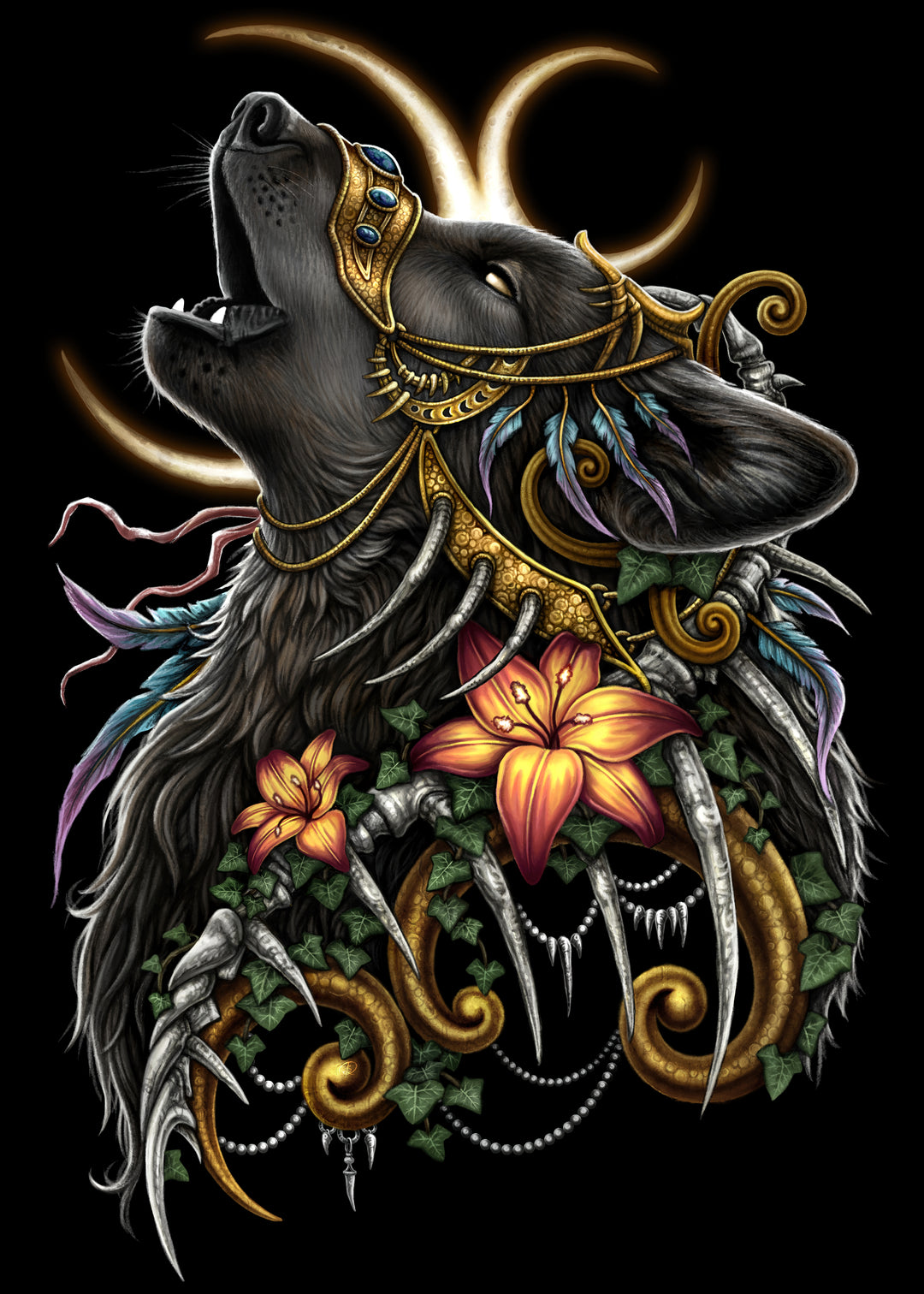 Important Service Descriptions
Artists engaged in business activities are eligible in wholesale pricing. Artists must be a legal entity, which is a person or representative on behalf of studio/organization. Business activities must include selling tangible products for profit, charities or both.
For one-time setup client account. Please present any proof of business activities, such as business license, DBA certificates, articles of incorporation, tax reports etc. In addition, contact and shipping address. Please black out any sensitive numbers and identities.
Any service cases will have discount on the invoice and estimate, we gladly work with you for multiple custom print projects. We will activate wholesale discount code for the your convenience of small batch order.
We respect artists business model as most of the artist hesitating about up-selling art in higher price and quality. In addition, expanding inventory and extra budget for premium product line can be a financial burden for any artists. That's why we offer this limited option for artists.
Artists who trust our print quality leave their art prints for sale on uproar.art, we reserve this limited opportunity to artist with outstanding portfolio. (Refer: Uproar Artists Outreach Program)
Royalty is calculated quarterly, and the minimum is 20%. If you draw something is our focus such as a lots of dragons in your portfolio that resonance with our brand, additional 5%. The rest goes to studio operation, production cost, marketing, new equipment funding, and charities.
Licensing contract enable us perform customer services of your art prints listed on our website. We responsible for any defect and re-print. We also offer trade-in for upgrade discount to customers.
Please direct audience to our website; meanwhile, we do our best marketing every artist's art prints.
Depending on complexity, we will provide design guides on our website, sent through contacts, or help artists setup for print production.
We always use the latest version of Adobe Creative Cloud as the industry standard. Legacy version for template available upon request, but may contain data loss. We highly recommend artist invest in Adobe membership.
Example for Online Ordering:
20x | 12x18 Standard gloss poster
40x | 6x8 Baryta fine art prints
*Few arts but need many copies
*Short-run batches
*5~10 business days
Example of Service Case:
10x | 12x18 Metal Panels 3D Gloss
20x | Stardust Holo Posters
120x | Holographic sticker sheets
10x | 24x36 Metallic Fine Art Print
*Limited edition, need proof of authenticity.
*A collection of art for print and for few copies of each
*List of shipping recipients for drop-ship fulfillment
*Needs invoice and estimation before production
*Plan months ahead for this project, reviewed proof and work with us for quality assurance.
We will attend various conventions in north California for prospective client and meeting with existing clients. This help us upkeep the quality and listen to artists feedback in practical business environment.
There is a very rare chance (~0.3%) that we will give away "Invitation Card" for certain artist during the convention. If you received an invitation card, congratulations!
------
Red Invitation Card: We appreciate your artworks and interested in licensing. You will have wholesale pricing of our printing service plus some free prints for you to sell in each order.
Black Invitation Card: We are interested in your artworks and it is a match of our brand. You will have wholesale pricing of our printing service plus some free prints for you to sell in each order. We offer additional royalty if you consider license your arts with us. There is a potential that our licensing agent wish to introduce you to prospective licensees.
------
Judging Criteria (we value):
Art & Crafts: creativeness, originality, and techniques.
Professionalism: business presentation, conversation and overall impression.
Brand Alignments: topics, style and artist resolutions.
Excluding Criteria (instant-kill or balance-out):
Business Establishments: years of business, income and industry connection.
Topics: present and/or suggesting sensitive contents and all potentially iterated versions.
Copyright: the original creator does not tolerate fan art and unofficial art creations.
Business Inquiry
Business Client Intake
Art Licensing
Service Case
Sample Postcard Requests
Uproar Artist Outreach Program